Carpet
Soft Surface Flooring
You can bring softness, warmth and peace to any room with your selection of carpet. Often used to make spaces feel more comfortable and luxurious, carpet also provides functional benefits including natural noise reduction and insulation. We source our carpet from the best suppliers in the nation to ensure your carpet quality and durability. You may choose from many different carpet fibers based on your needs and the room that the carpet is selected for, such as determining a pile height for high and low traffic areas. A traditional flooring staple, some carpet now offers additional functionality for homeowners including eco-friendly and stain resistant carpet.
How do you measure carpet?

Carpet can be measured by taking the length and width of the room and multiplying them together to get the square footage.

How long does installation take?

Depending on the room size, carpet installation can take up to 6-8 hours to be installed. It is best to set aside a full day for installation.

How long will my carpet last?

Carpet can last up to 15 years depending on traffic within the room. With the proper care, carpet can last longer.

How do I clean my carpet?

It is best to vacuum and pretreat carpet stains. Most carpet stains will come out with white vinegar, water, and steam.

How often should you clean your carpet?

To keep your carpet looking and preforming it's best, it is recommended to deep clean carpet every 12-18 months.
Providing You With Peace of Mind
We select our products with our customers in mind, and partner with top brands to bring quality flooring to your home that you can rely on for years to come.
Exceptional Customer Service
Our flooring team will guide you through every step of your project with expert knowledge, consistent communication, and precision installation.
Additional Flooring Options
Hard Surface Flooring
Tile
Tile is one of the most popular options for wet areas in your home, such as kitchens or bathrooms. Any aesthetic can be achieved through various tile materials and patterns. Choose from ceramic, porcelain, marble, and more.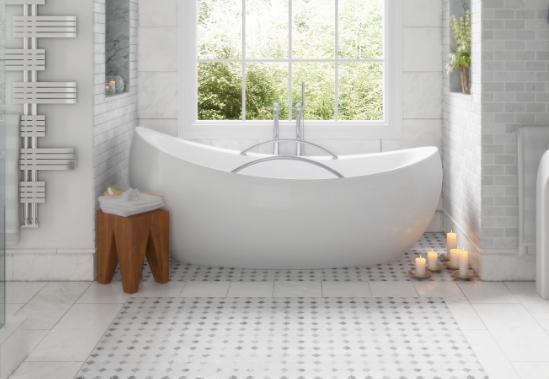 Hard Surface Flooring
Luxury Vinyl Plank
Easy to maintain and family friendly, luxury vinyl plank is one of the most popular flooring options. With many color and wood-grain varieties available, you can express your style without sacrificing durability or functionality.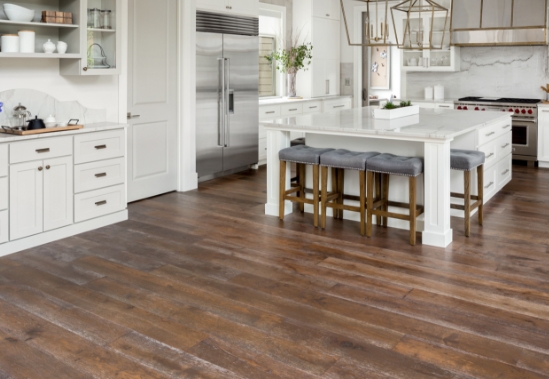 Your St. Louis Flooring Resource
Our on-site team of flooring experts brings more than 20 years of flooring design and installation experience to your home project. Let's create your dream home together.