Laminate Flooring
Hard Surface Flooring
Economical and easy to maintain, laminate flooring is often seen as a family-friendly flooring option. Laminate is often used in your home's most high traffic areas, such as the main floor or great room. Easy to clean, laminate is often chosen by those who want a low maintenance flooring option with a pleasing aesthetic. Similarly to other types of flooring options, laminate flooring comes in many wood-look varieties.
What is laminate flooring?

Laminate flooring is a flooring composed of many different layers. There is a core or base layer, then image, and wear layer. All these layers allow the flooring to be much more durable and scratch resistant.

What are the advantages of laminate flooring?

The main advantages of laminate flooring are durability, easy installation, and affordability.

What's the difference between laminate and hardwood flooring?

Hardwood flooring is made from real wood as laminate has a picture of wood. Laminate will have a consistent pattern to it and more color availability.

Can I use a steam mop on my laminate flooring?

Laminate flooring is sensitive to heat and moisture; therefore, it is encouraged to refrain from steam mops. This can result in damage to the flooring.

Can laminate floor easily be damaged?

Laminate is durable and able to handle heavy traffic. Scratches and finish damages can still occur but are unlikely compared to other floors.
Providing You With Peace of Mind
We select our products with our customers in mind, and partner with top brands to bring quality flooring to your home that you can rely on for years to come.
Additional Flooring Options
Hard Surface Flooring
Engineered Hardwood
Made from solid hardwood, engineered hardwood flooring is made from high quality compacted plywood and finished with real wood bonded to the top layer.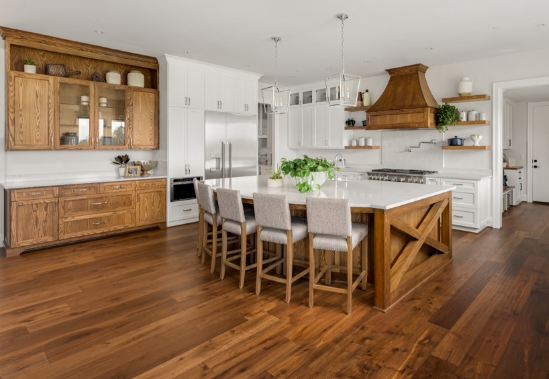 Hard Surface Flooring
Luxury Vinyl Plank
Easy to maintain and family friendly, luxury vinyl plank is one of the most popular flooring options. With many color and wood-grain varieties available, you can express your style without sacrificing durability or functionality.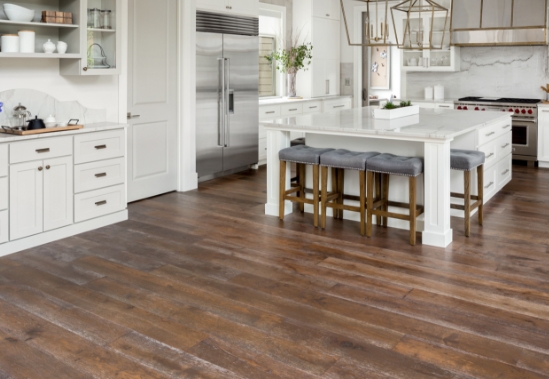 Your St. Louis Flooring Resource
Our on-site team of flooring experts brings more than 20 years of flooring design and installation experience to your home project. Let's create your dream home together.