Hardwood Flooring
Hard Surface Flooring
Hardwood flooring is a timeless and traditional flooring choice. The gold standard in flooring and the most often desired, real wood-look flooring is typically emulated by other man made flooring materials. You real hardwood flooring may come in various thickness options - something to consider if you want to refinish your wood over time. Wood flooring is stained to match your aesthetic preferences and nearly any color can be achieved. At XL Flooring, we pride ourselves on seamless installation, ensuring your new floor will not buckle or warp. Popular hardwood flooring options include Oak, Pine, Cherry, Walnut, Maple, and more.
What types of hardwood are there?

The most popular hardwood flooring options include Oak, Pine, Cheery, Walnut, and Maple.

What cleaning products can I use on my hardwood?

The most popular way to clean your hardwood floors is to mix water and vinegar. Adding dish detergent can improve the cleanliness and smell.

How do I prevent scratches on my hardwood floor?

The easiest way to prevent scratches is to put fabric pads and glides on the bottom of your furniture.

How long does installation take?

Hardwood flooring installation takes up to 1-3 days depending on the surface area. There is an acclimation period of 1-7 days before installation.

How do I acclimate my hardwood flooring before installation?

The acclimation process is fairly easy. The hardwood floor must be set out in the home where it will be installed for 1-7 days. This will help with cupping, warping, and gapping in the future.
Providing You With Peace of Mind
We select our products with our customers in mind, and partner with top brands to bring quality flooring to your home that you can rely on for years to come.
Exceptional Customer Service
Our flooring team will guide you through every step of your project with expert knowledge, consistent communication, and precision installation.
Additional Flooring Options
Soft Surface Flooring
Carpet
Adding comfort to your home's most relaxing areas, carpet is most often used in bedrooms. A great flooring choice for noise reduction and privacy, you may choose from various pad options, colors, and patterns.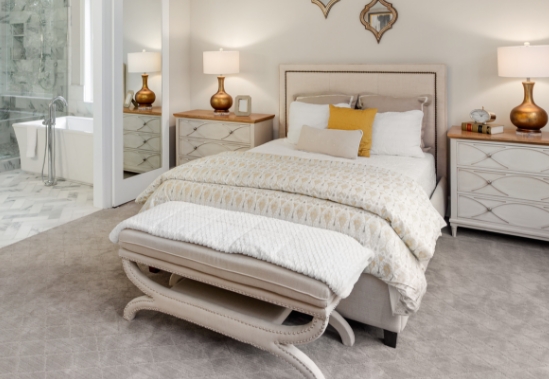 Hard Surface Flooring
Luxury Vinyl Plank
Easy to maintain and family friendly, luxury vinyl plank is one of the most popular flooring options. With many color and wood-grain varieties available, you can express your style without sacrificing durability or functionality.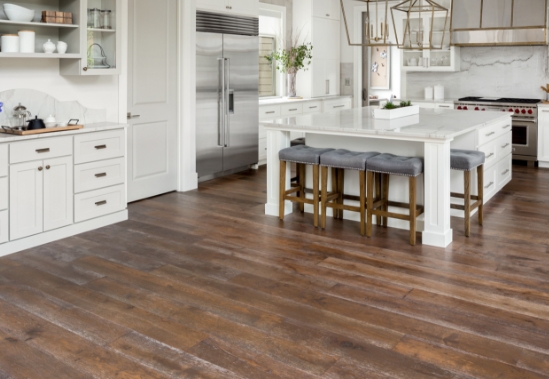 Your St. Louis Flooring Resource
Our on-site team of flooring experts brings more than 20 years of flooring design and installation experience to your home project. Let's create your dream home together.