Tile Flooring
Hard Surface Flooring
Tile flooring provides endless options, from elegant marble to wood-look durability. Modern, easy to clean, and offering millions of aesthetic variations, tile is a great option to be used anywhere throughout your home. Tile comes in many shapes and can be installed in many patterns, such as mosaic and herringbone. Often seen as stain resistant, tile flooring is easy to clean and maintain. Tile installation is of the utmost importance when it comes to the lifespan of your tile, as improper installation can result in premature tile cracking. Our most popular tile options are ceramic and porcelain tile. We also offer a great line of wall and backsplash tile.
What is the difference between ceramic and porcelain?

Porcelain tile is created with refined clay that is fired at a higher temperature. It is known to be more durable with a smoother finish. Ceramic tile is known to be less expensive than porcelain.

What are the benefits of tile flooring?

Tile Flooring is known to be very durable and easy to clean. Tile is very cost effective and eco-friendly.

How long does tile take to install?

Tile takes from 1-3 days to install, depending on the size off the space.

How long does tile last?

Tile can last up to 50 years or more with proper care due to its durability.

How to clean tile flooring?

Tile is easy to clean and low maintenance. The best way to clean tile is with warm water and dish soap.
Providing You With Peace of Mind
We select our products with our customers in mind, and partner with top brands to bring quality flooring to your home that you can rely on for years to come.
Exceptional Customer Service
Our flooring team will guide you through every step of your project with expert knowledge, consistent communication, and precision installation.
Additional Flooring Options
Hard Surface Flooring
Hardwood
The gold standard in flooring and the most often desired, real wood-look flooring is typically emulated by other man made flooring materials. Choose from oak, maple, cherry, walnut, and more.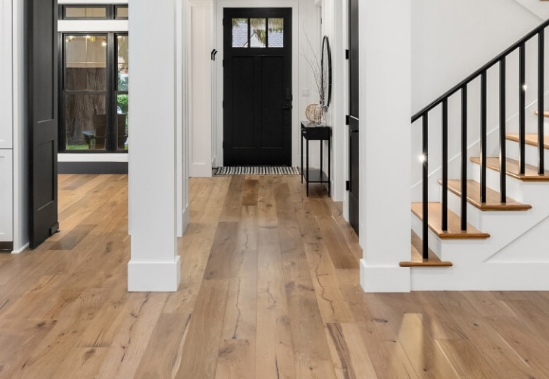 Hard Surface Flooring
Luxury Vinyl Plank
Easy to maintain and family friendly, luxury vinyl plank is one of the most popular flooring options. With many color and wood-grain varieties available, you can express your style without sacrificing durability or functionality.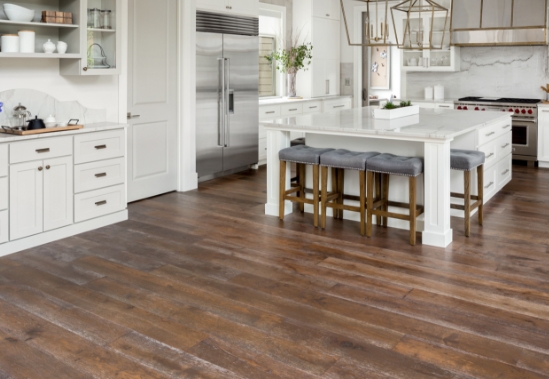 Your St. Louis Flooring Resource
Our on-site team of flooring experts brings more than 20 years of flooring design and installation experience to your home project. Let's create your dream home together.