Luxury Vinyl Plank
Hard Surface Flooring
Trending in recent years, luxury vinyl plank is currently the most popular flooring option amongst homeowners. Known for extreme durability, ease of maintenance, and being pet and family friendly, vinyl plank flooring offers homeowners a flooring solution that is the best of all worlds. A sustainable flooring option, luxury vinyl plank has a cork backing, making it 100% waterproof and five times thicker than sheet vinyl. Because of the high-quality construction of each plank, high traffic areas do not risk wear or scratching vinyl flooring over time. The layered fabrication of vinyl planks also lends itself to household function, acting as both a sound blocking floor and a softer flooring option compared to hardwood or tile. Aesthetically, there are hundreds of vinyl plank options to choose from including both wood-look and tile-look options. We also offer vinyl plank flooring in a variety of plank widths.
What is LVP?

LVP is Luxury Vinyl Plank that replicates the look and feel of hardwood flooring. The flooring is beautiful, affordable, and strong.

How long does it take to install LVP?

It takes up to 1-2 days to install depending on the size of the space. LVP requires a few days to acclimate to temperature and humidity.

How do I clean my LVP?

The best way to clean LVP is to sweep, mix apple cider/ white vinegar and hot water.

What are the benefits of LVP?

LVP is not only clean and easy to maintain but resembles hardwood flooring. It is extremely durable and waterproof.

How durable is LVP?

LVP can last from 10-20 years depending on the traffic of the room. It is more scratch-resistant than hardwood and simple to maintain.
Providing You With Peace of Mind
We select our products with our customers in mind, and partner with top brands to bring quality flooring to your home that you can rely on for years to come.
Exceptional Customer Service
Our flooring team will guide you through every step of your project with expert knowledge, consistent communication, and precision installation.
Additional Flooring Options
Hard Surface Flooring
Laminate
Economical and easy to maintain, laminate flooring is often seen as a family-friendly flooring option. Laminate is often used in your home's most high traffic areas, such as the main floor or great room.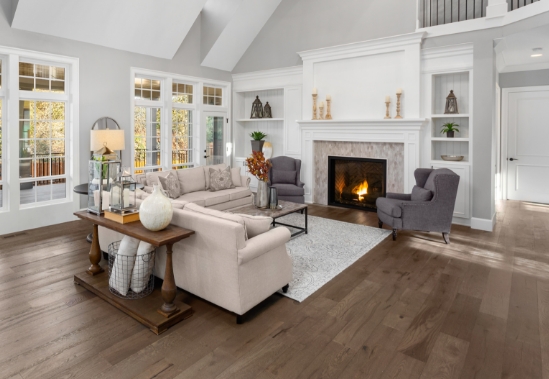 Hard Surface Flooring
Hardwood
The gold standard in flooring and the most often desired, real wood-look flooring is typically emulated by other man made flooring materials. Choose from oak, maple, cherry, walnut, and more.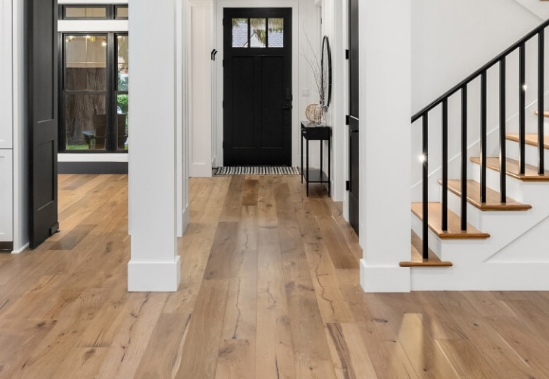 Your St. Louis Flooring Resource
Our on-site team of flooring experts brings more than 20 years of flooring design and installation experience to your home project. Let's create your dream home together.